Building a legacy beyond the pitch, court, or field
Those who make it to the ranks of the iconic professional athletes exist in rarefied air. With excellence, undoubtedly comes notoriety, and with notoriety comes incredible marketing opportunities. Brands like Nike, Adidas, and Gatorade have jumped at the chance to make their brand name synonymous with the world's greatest athletes. What do these athletes get in return? They get to build a legacy that expands beyond the pitch, court, or field. Far after these gladiators retire, they stand to make millions, if not billions of dollars.
We put together a list of the 5 most successful and groundbreaking partnerships between successful brands and the world's best athletes.
Tiger Woods
Tiger Woods is undoubtedly one the greatest ever to play the game of golf. He shook up the conservative sport of golf by not only being a person of colour but by being the best. According to Forbes.com, Since he turned pro in 1996, Woods has earned $1.5 billion from endorsements, appearances and course design fees. His most notable sponsorship is his partnership with Nike. Woods first inked a deal with the powerhouse brand in 1996 proudly wears his swoosh, to this day. This was a record-breaking "big money" endorsement. For better or worse, Nike supported Tiger through the ups and downs of his professional and personal life.
Cristiano Ronaldo
Cristiano Ronaldo is one of the world's most recognizable people. The 35-year-old Portuguese footballer has netted millions of dollars throughout his decades on the pitch. According to Business Insider, the baller brought in 109 million dollars in 2019. Most surprisingly, BI reports that More than 40% of that income — $44 million — was from endorsement deals with companies like Tag Heuer, Clear Haircare, and Nike. He is on record for being the third highest-paid athlete in the world, and with football being the most popular sport on the planet, I don't think he will slow down any time soon.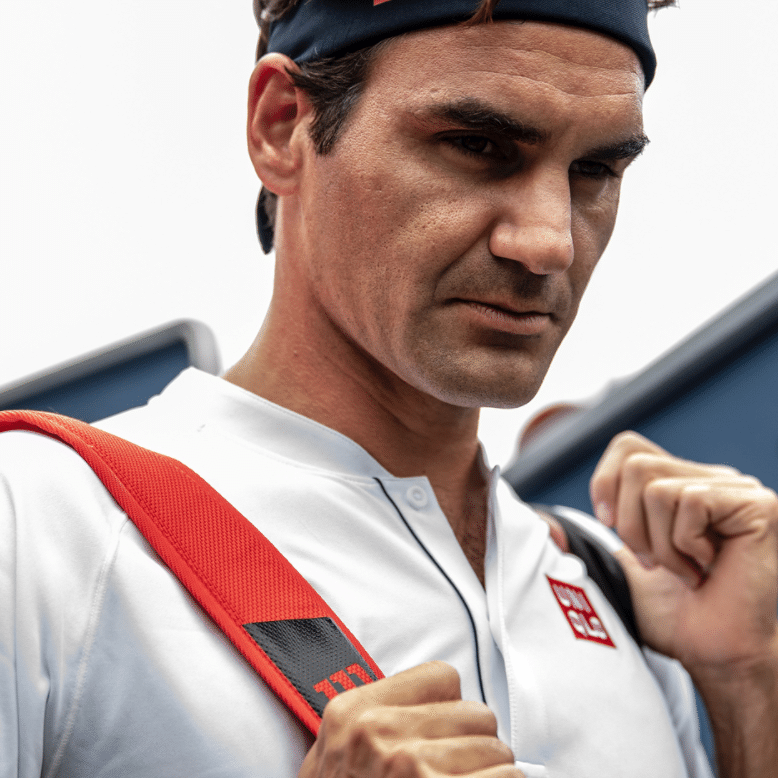 Roger Federer
Roger Federer tops the 2020 list of the highest-paid athletes in the world. The Swiss athlete has been a dominating force since going pro in 1998. Famously a Nike signed athlete, Federer shocked the sporting world by inking a deal with Japanese retailer, Uniqlo. The unusual move had fans puzzled until it was reported that they signed Federer for a staggering $300 million. Roger told Forbes.com I feel good in my clothes, I can focus on tennis, and it fits. I like it, and I get a lot of compliments on it, so I'm very happy.
With $300 million in our pockets, we'd feel the same way RF.
Micheal Jordan
Perhaps the most household name on this list, Micheal Jordan, has literally changed the way brands endorse athletes. Similar to the Stan Smith sneaker from Adidas, you don't have to love tennis or basketball to love Jordans. They have taken on a whole new life and culture of their own. Micheal Jordan built his brand by arguably being the greatest to ever play the game of basketball. From there, he and Phil Knight, the co-founder and chairman emeritus of Nike, had the vision to create one of the most impactful partnerships between a brand and an athlete. According to Forbes, over 4 decades, Micheal Jordan earned $1.7 billion (pre-tax) off the court from brands like Nike, Coca-Cola, McDonald's, Wheaties, Chevrolet and others.
Serena Williams
Last but not least is our second tennis pro on the list, Serena Williams. She is one of the greatest athletes of all time, period. Throughout her nearly 30-year professional tennis career, she racked up 7 Australian Open titles, 7 Wimbledon titles and 4 gold medals, just to name a few. With her fierce athleticism, Williams has changed the way women play tennis forever. She has built strong relationships with Nike and Wilson that have bolstered her popularity off the court. According to NBC, her winnings and endorsement earnings reached a total of $254 million. Relative to other professional athletes, tennis players receive a modest sum as prize money. The wealthiest tennis professionals are those who combine great talent and business savvy; Serena is a shining example of both.